Your Directory of Oneness

Namasté ~ Welcome to a Directory of Oneness. (about this author) Your long and tiresome search is over... you've found a unique organization respecting, honoring and uniting all cultures, traditions and faiths. Celebrate Oneness with God, Goddess and All Creation. Align with a worldwide community of heart-centered activists to nurture a better world for our future. The future is now... 
Learn about Oneness.  Listen to others already involved in grassroots programs. It's here in Consider This, an inspirational radio show I co-hosted from 2010-15.  In this episode we celebrate 4th Annual Global Oneness Day with Special Guest, Steve Farrell, Worldwide Director of Humanitysteam.org
Consider This - a cutting-edge, non-religious, spiritual talk-show raising consciousness to a world of Oneness. CLICK and LISTEN NOW..

HT is a Directory of Oneness
HT is headquartered in Boulder, Colorado

Founded in 2003, it is the brain-child of world-renowned spiritual teacher Neale Donald Walsch, bestselling author of the Conversations with God books, 
Dear seeker, you've discovered an international movement whose purpose is to communicate and demonstrate the timeless truth that We Are All ONE, one with God, Goddess, All There Is and Creation – caring for each other and the world we share – so that peoples' actions reflect this profound understanding.
Separation IS an illusion. Living this philosophy as your truth is essential to solving global problems and vital to creating a sustainable world of solidarity in peace, harmony, contentment and happiness.  Meet likeminded people from all corners of Earth bringing strategies and practical tools for living in Oneness to their respective areas.  Enjoy worldwide, cutting-edge complimentary programs, teleconference calls, webinars, etc. to inspire and enhance your heroic "360" journey of life.  I had the great pleasure to design and facilitate some of these seminal programs like, "Evening Luminaries."  HT's main initiative is an Annual Global Oneness Day.  Please join all on October 24 - every year.
GRATITUDE


Thanks for visiting.  This is 

Rev Dr Nancy Ash, DD, PhD creator & managing editor of this site, 

Doing a 360

. 

http://www.amazon.com/Reverend-Dr.-Nancy-Ash/e/B00BE5DNMW/ref=dp_byline_cont_book_1

 



It was a fascinating experience to serve our emerging evolutionary consciousness as a Core Member of Humanity's Team Global Council 

from 2011-15.  Y

ou are invited to listen to my lively radio program embedded above.

May all be splendid for you and family.



Much Love with Gratitude in Grace, Nancy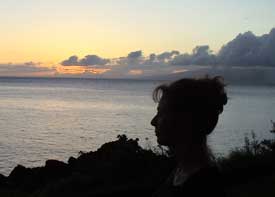 Back HOME from a Directory of Oneness