Spiritual ~ Stress Management Counseling

About your spiritual counselor
online training

Sacred Spherical Strategies for Optimal Living
Spiritual Stress Management Counseling: A Healing Divine Matrix for Body, Mind, Soul-Spirit. Welcome! in to my web-site, the official online home of "Doing a 360" (three-sixty) designed for you, dear seeker of contentment and peace. Everyone wants a happy and joyful life. As a spiritual midlife coaching professional for 30-plus years, I've devoted my entire life to serve others, wonderful people like you desiring powerful change and transformation at this crucial time in history.

Spiritual ~ Stress Management Counseling helps you awaken to remember Soul's collective memory of YOUR important and unique participatory role in and of ALL existence -- God, Goddess, Allah, All-There-Is, Buddha Nature, the Divine Matrix, Presence, Universe, Oneness or SOURCE of All Being... whatever name or tradition you're comfortable with. YOU are awakening to Soul's purpose; it's my honor and destiny to assist on this heroic journey to wholeness.

Browsing through the site, please know you've been guided here not by chance, coincidence or happenstance. Soul sent you here this very moment you dwell in cyberspace. Know this fact with confidence. The Buddha called this knowing: "certainty wisdom."

Relax in THIS moment. Yes, right now -- in this moment.

A first step is awareness of consciousness. Start with being conscious of your breath. Notice it... Slow down your breathing now. Watch it. It's simple... do it now. I could say "try" it now... but I've consciously eliminated that word from my vocabulary discovering years ago that "trying" is wimpy; it doesn't accomplish much. If you sent a question here at 360, and then I replied as a spiritual life coach offering midlife coaching: "I'll TRY to answer you someday." You'd think, hmm... that's lame. So practice now...in this very moment. Yes, you can do it.

Spiritual Stress Management Counseling
Every journey starts with one step. This is the most important journey you'll ever take: "Doing a 360." That means completely turning your life around 360-degrees to follow Soul's purpose. "Watch" your breath. Feel it going in and out like ocean waves...as a never ending flow of sacred energy in the great divine matrix of all life.
Yoga Breathing Techniques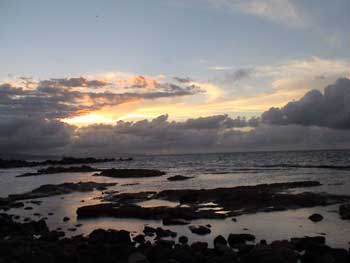 I took this photo in Paia on Maui after prayers and meditation for all sentient beings.

Feel your breath...
as the ocean waves

Feel peace
in this moment.

Your spiritual life coach,
Rev Dr Nancy


Midlife Coaching Now: As a writer also, enjoy spiritual stress management articles about sacred spherical strategies for optimal living.

Reduce Stress ~ Expand your consciousness with simple and fun spiritual stress management tips and techniques for reducing and managing stress levels. These are from classes taught for 15 years during sacred experiences of midlife coaching. You may choose to click Site-Map tabs for stress info and 360 Yoga. Please feel comfortable visiting often as I continually update this inspirational and informative web-site with treasures. I created 360 through divine guidance for students and clients as an extension of my life-work to benefit all. Create and sustain YOUR balanced lifestyle. Follow your heart... follow your Soul to Oneness. As said in my first book, "If I can do it… you can to."

Tune-in to my online radio shows "Consider This" since 2010. A quality, non-religious talk-show with beautiful guided meditations to re-calibrate your vibration to a higher level. Link below...

You're invited to think outside the box and around a circle... YOUR circle, to an empowered stress-free life of contentment and peace. Thanks for visiting 360 stress management counseling. Heartfelt Blessings, Namasté in Oneness, I Love You. Thank You.
Rev. Dr. Nancy Ash Your veteran midlife coaching guide



Your radio co-host of "Consider This"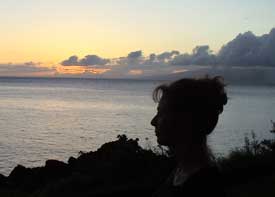 Learn of spiritual ~ stress management counseling with Rev Nancy Ash, E-RYT, DD, PhD

Enter the sacred circle, YOUR heroic journey in the 360 divine matrix of life…

Sessions with SKYPE, Phone and in-person; Doing a 360 is on facebook

Complimentary "look inside" books from your midlife coaching guide

Spiritual ~ Stress Management Counseling ARTICLES

Ministerial Training & Mentorship w/Rev Dr Ash

SiteMap ARTICLES to inspire

"Doing a 360" Midlife Coaching