Stress Reduction Activity
(Site-Map) 360 Stress Relief Tips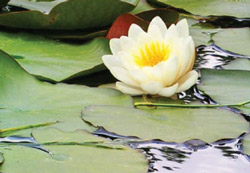 Stress Reduction Activity is a vast subject. This Mini Site-Map will help you to quickly find the stress relief tips and information links that you need today on your journey to optimal wellness.

Click to pages chock full of important stress reduction techniques with simple instructions to assist you now. Also, enjoy reading my collection of related articles and practices. About this author

Okay, let's get started. This 360 site features main categories of Stress Reduction Activity. First, you may wish to read my page entitled, "Definition of Stress." It's important to know what stress is to effectively reduce it in our lives. What is Stress? Good intro

Next are Main Categories of Stress Reduction which include stress relief tips. Deep Breathing Techniques are the fastest way to reduce stress, so click here to learn...

1) DEEP BREATHING TO REDUCE STRESS
1a) Yoga Breathing Techniques (Pranayama)
1b) Kapalabhati Yoga Pranayama (deep breathing technique)
1c) Related Articles

Another powerful healing strategy is practicing Meditation Methods. This 360 web-site was designed to help you learn to meditate and therefore expand your consciousness.

2) MEDITATION TO REDUCE STRESS
2a) The Ultimate Brain Exercise: Meditation
2b) Alpha State (altered state of consciousness to reduce stress)
2c) Article on Learning Meditation to Reduce Stress
2d) Sphere Meditation Visualization (guided script to do now)
2e) A Guided Meditation Script (practice now!)
2f) Related: Learn to Design a Meditation Room to Reduce Stress

An excellent stress management tool is learning
(PMRT) Progressive Muscle Relaxation Technique. Here's a great tip you can do right now!
3) Reduce Stress with Progressive Muscle Relaxation Technique (PMRT)


More Stress Reduction Activity
Our fourth spiritual stress management category is Hatha Yoga which I've been blessed to teach for many decades. In 2006 I created 360 Yoga as a style or method that emphasizes spiritual attunement of the Soul to the body during asana (postures) practice. 360 Yoga is a powerful portal to the Soul.

4) 360 YOGA TO REDUCE STRESS
4a) 360 Yoga: When Soul Meets Body
4b) Articles on 360 Yoga to Reduce Stress (scroll to 2nd article)
4c) Articles on Yoga (excellent for beginners)


The following related links may help as well. Enjoy these 360 stress relief tips and articles. May all be absolutely splendid for you and your family. Thanks for visiting today. (Updated 2014)
Heartfelt Blessings,
Rev. Nancy Ash, DD, PhD

Creative Wellness (spiritual stress management)
Deep Relaxation: Savasana Yoga Pose (scroll to 3rd article)
Stress Relief Gifts (a brief article)

Been stressed lately. I've a Free Prayer Request. Please Help!

HOME from stress reduction activity site-map