Alliance of Divine Love Ministry
The ADL
Spiritual Development, Ministerial Training Ordination/Doctoral Program (DDMS)
Alliance of Divine Love Ministry ~ Welcome! to Chapel #455 of Senior Minister, Reverend Dr Nancy Ash, DD, PhD


About your author and spiritual coach

Listen to Nancy's spiritual, talk-radio program ARCHIVED

You are a beautiful Soul.
In the ADL, we believe that is how you found this page: Soul guided you here. Welcome back home. The ADL International Interspiritual Ministry was legally formed in the early 1970s in the USA. There have been 2,000-plus trans-denominational ministers ordained worldwide promoting Oneness. (2018)

The purpose of this discussion is to provide a brief overview of The ADL for aspirants considering spiritual development study.
In today's challenging world one thing is certain: Now is the time to fully awaken. YOU are being called or you would not be here in this moment.
You may feel guided to other places; just know in your heart-of-hearts that alignment with Divine Love is now the key - however you do it. This is a portal to help you remember who you really are: Spirit in human form.
The ADL courses assist individuals to discover their true purpose at this crucial time in history. Quite frankly, you are needed. You have gifts to bestow to mankind. Awaken!

You do not have to become a minister...
Anyone may enroll in our two, life-changing programs which I teach as a Certified ADL Ministerial Trainer (and also as Doctor of Divinity Professor/Mentor) in traditional group classes, individualized ONLINE training with email, Skype/ZOOM. These two powerful spiritual development courses include workbooks entitled, Ever Closer and Even Closer.

You may begin at any time...
Those wishing to serve humanity by entering the ministry choose to continue with deepening spiritual development in a third course of Ministerial Training Lessons which leads to full ordination.

Alliance of Divine Love Interspiritual Ministry
About this author Rev Dr Nancy
Advanced Spiritual Development through our Doctoral Program
After ordination, an approved one-year Internship is required. As a fully ordained, federally-recognized ADL Minister, aspirants are able to apply for further study in the (3-year) ADL DDMS Program which leads to a Doctorate of Divinity Degree in Metaphysics and Spirituality.

Thank you for visiting today. It is an honor and a privilege to serve in this way. I'm the founding editor of this web-site Doing a 360, and an Alliance of Divine Love (ADL) Ministerial Trainer based in the Southwest USA. Write for more information.

Best with Blessings, In Oneness,
Reverend Dr Nancy Ash, DD, PhD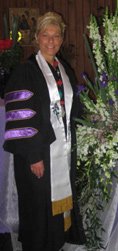 My gift to YOU: FREE Prayer Request. Need Help? HERE
More About Your ADL Trainer/Mentor

ADL Web-site: allianceofdivinelove.org

More info on ADL Courses

FREE Web Radio Shows

HOME from Alliance of Divine Love