FREE Online Radio
Quality, Interspiritual Programming With
Free Online Meditation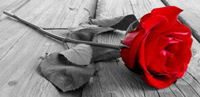 Welcome in to Free Online Radio Programs from Rev Dr Nancy Ash. "Radio to inspire living in Oneness"

Blossom like a beautiful rose with each show, "Consider This..." with Linda Marie & Nancy; The Art of (TAO) Living Well Radio Network, at blogtalkradio.com 2010-15.

Our unique free online meditation is weaved into cutting-edge programs for you. So, Relax and Re-calibrate to a new way of being, to ONEness. Reduce stress levels and be inspired... that's "Doing a 360." About Your Co-host, Rev Dr Nancy Ash (photo/right)

Non-Religious, Spiritual Talk-Radio
"Consider This..." with Linda Marie and Nancy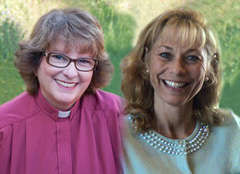 Interspiritual Studies
New Earth Theological University
Cutting-edge Programs

Free Online Radio Shows
2013 Guest, Andrew Harvey, Radical Passion Interview

2013 Guest, Steven Halpern, Grammy-nominated Father of New Age Music

2012 Guest, Andrew Harvey, Father of Sacred Activism "The Hope"





Learn some "360" easy meditation techniques from veteran spiritual coach and instructor of 35 -plus years, Rev Dr Nancy Ash. We promote ONEness by discussing unity in diversity, honoring ALL perspectives in ALL spiritual traditions. Join with us to open your heart and Soul like a closed rosebud blossoming into unsurpassed beauty.

The shows are archived 24/7 ... so listen anytime!

Guest Author/Poet ~ Mirabai Starr "Dark Night of The Soul" - 2011

Thank God for Evolution! ~ Rev. Michael Dowd - 2011

Honoring Rev Dr. Martin Luther King Jr - 2012

Finding Joe! (Joseph Campbell) Filmmaker Pat Solomon - 2011

Consider This w/ Linda Marie & Nancy World Peace Meditation - 2011

Love w/a Twist! Valentine's Day '11 Heart Chakra Meditation

East Meets West: Malas, Mantras, & More - 3 Jewels Meditation

Global ONEness Day Meditation 2011 Steve Farrell/Humanity's Team

Sacred Feminine Meditation - Glastonbury/The Lady of The Well

Mother Earth Meditation - (Sacred New Mexico & Southwest)



You are invited to visit and join Rev Dr Nancy Ash's inspiring page on Facebook, and "liking" it is very much appreciated. Enjoy unique and powerful quotes, beautiful photos and excerpts from her first life-changing book, DOING A 360: Turning Your Life Around to Follow Soul's Purpose for sale at Amazon.com or on iTunes (eBook) and Smashwords.com
Thank you for taking time today to check out this Doing a 360 website, lovingly created for students and clients, and good people around the world like you. Wishing you JOY, PEACE and LOVE ~