Inspiring Pictures of Meditation
Welcome to Inspiring Pictures of Meditation. I am The Reverend Dr. Nancy Ash, E-RYT, and I am delighted to share these beautiful and inspiring pictures of meditation with you. Please note the various photographers copyright© in these meditation pictures, and respect their creativity. Please do not copy them unless you have permission from me to do so. Thank you very much. This is what we call "good karma."

Look for "read between the lines" meditation tips. Enjoy a relaxing 360 degree view which I hope will inspire you to get on the cushion and practice. How about creating your own pictures of meditation collection?


Rev. Dr. Nancy's Radio Show, "Consider this..." Topic: Meditation
One of my favorite photos.
Yes, this is me...many years ago.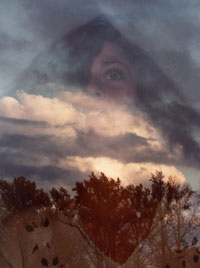 One of many amazing photos copyright©
by Stewart Ash which captures the essence
of what is called in Dzogchen: "Sky Meditation"
View 20+ unique photos from my Pilgrimage to India

Another one of my favorite pictures of meditation.
Yes, this is me also...sunrise at the top of Haleakula
on the beautiful island of Maui, Hawaii.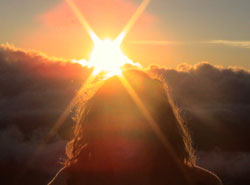 Taken by Jonathan Ash in 2004.



Okay...here I am again!
Yes, this is me...well, it was many, many years ago. Susan, a yoga student of mine, was married to a professional photographer that needed a "model" for some yoga pictures. So I obliged. This photo has appeared around the world in numerous health publications.
More inspiring photos...see my advanced yoginis, ages 60-103!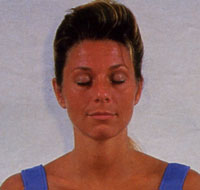 Copyright© David Campione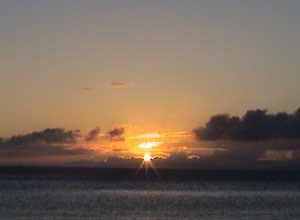 Hawaii sunset by Nancy Ash 2004.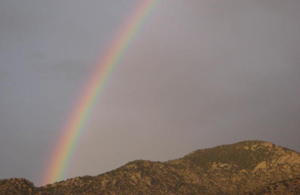 Rainbow Sky, 2008. I took this recently in front of my home.

Guided Meditations - FREE Online Radio Show, "Consider this..." Co-Host Rev Dr. Nancy





I cropped this one to enhance the power of it. This was taken during my pilgrimage to India back in the 1990's at Kushinigar where the Buddha made his Parinirvana. This reclining Buddha statue is quite famous, and as you can see: Transformative. One of my meditation tips: Focus on it for a while and notice how you feel.
FREE Online Meditations from Rev Dr. Nancy's Radio Show, "Consider this..."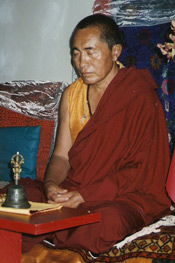 His Eminence, The Khenchen Palden Sherab Rinpoche
Stainless, Sacred Upholder of The Red Hat Lineage, The Nyingmapas of Tibetan Buddhism. Dzogchen Master of the Vajrayana, The Indestructible Diamond Vehicle.
May he live long for the sake of all sentient beings.

I took this during one of our retreats at The Padmasambhava Buddhist Centers, sometime in the 1990's.
Learn about Tibetan Buddhist Beliefs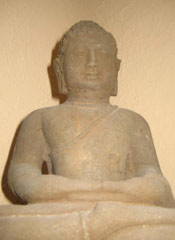 Buddha Shakyamuni statue in my home,
one of my recent meditation pictures, 2008.



Links to Radio show featuring FREE Guided Meditations..Enjoy!



I love to experiment, crop and create photos--especially of yoga pictures and meditation pictures, like this one which was taken in India during my pilgramage. We're at Shrivasti where the Buddha spent many years during the monsoon season. This is the actual ruins of His home that we are meditating on. I'm not sure who the photographer was...
Click for my mini photo album of that trip to India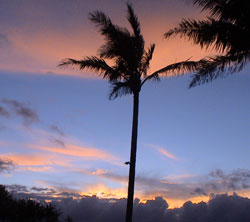 If you are into hatha yoga, then you know this is one of many great yoga pictures for Vrikshasana, the tree posture (asana). Actually, you may recognize it from my 360 web page on that subject. I took this colorful photo--one of my beautiful pictures of meditation--on Maui in 2004. May it awaken and inspire your Soul!
If you're Into Hatha Yoga...this link goes to specifics on the Tree Posture

Well, I have so many more photos, and yoga pictures to upload for you...it takes time to do. Personally, I'd rather be meditating!

If you're into hatha yoga or other conscious movement disciplines, then naturally you'll soon begin a meditation practice on the cushion. Perhaps you already have...wonderful. You may wish to click below for some important 360 meditation tips:

Thanks for visiting today. Check back often since I will have many more beautiful and inspiring meditation pictures in the near future. Best with Blessings, Rev. Dr. Nancy





Journey to Types of Meditation for more meditation tips

"Spherical" Meditation Visualization (one of many meditation tips)

Inspiring Yoga Pictures of Advanced Seniors (103 years young!)

I Choose to Journey HOME from Pictures of Meditation