360 HEALING MEDITATION METHODS
Turn Your Life Around - Completely

360 HEALING MEDITATION METHODS Welcome!

If you're seeking radical change in life, you've come to the right place.
Consider This...these are challenging times of awakening. You've been guided to sacred space: a 360 spiritual stress management matrix for raising consciousness to a better life, and therefore a world of ONENESS.

YOUR life-changing book, Doing a 360 in Paperback @Amazon or eBook
Doing a 360 (Paperback at Amazon, and...)
WELCOME to the official online home of Doing a 360 (three-sixty)
a unique wellspring of heroic joy, happiness and inner peace created
to help all on a "full-circle" journey to wholeness -- people like you.
I'm Rev. Nancy Ash here to assist. It's my honor, destiny and great passion to help. Thanks for visiting today
Enjoy my FREE, online radio show "Consider This…" (since 2010)

Author on Radio Nancy interviewed on "Sterling Spin" 2012
As a Spiritual Life Coach, Professor, Ministerial Trainer/Doctoral Mentor, Author, Radio Co-host and Managing Editor of this site, I invite you to circle around. Experience offerings from 35 years of loving service: Types of meditation methods & practices, meditation instructions, meditation tips; and spiritual stress management strategies like 360 Yoga.

Be inspired, learn, heal and transform. Turn YOUR life around completely 360-degrees to a new way of being. Let your Soul Shine.


THANK YOU! Your generosity keeps the website & free offerings alive. So appreciate your support of my ministry. Peace and Love, Nancy
Testimonials
2014 Update: Healthy...thriving!
"...As a single father with an active 12 year old, I have usually managed to deal pretty well with the stress of balancing a full-time job and a home life. Then I found myself in a situation where I was adding chemo and radiation therapy to my schedule five days a week. Nancy has been instrumental in my healing as I learn to cope with the side effects of my medical treatments. Her guidance in deep breathing, relaxation and self-healing techniques have helped me to continue working (and playing) full-time without missing a step. Her approach has been very focused, professional, and refreshingly comfortable. Even my doctors have been surprised at my lack of adverse effects. During an exam, my Oncologist commented that I was able to breathe much more deeply than most of her patients. She asked me if I meditated, and when I told her that I did she said "that's some really good stuff..."
-- J. Donohoe, Applied Research Assoc, Shock Physics Division, 2009
"...Nancy honored my heart, my soul and spirit with great love
and healing..." -- L. DeMarco, New Mexico, 2012
---
Since 2010...Global ~ Spiritual, Talk-Radio Programs

Check-out our unique Radio Network (7 days-a-week) Radio to Inspire Living in Oneness - FREE Spirituality Podcasts
Art of Living Well Radio
Your Network Exec Directors & Exec Producers,
Co-hosts and Spiritual Evolutionary Collaborators:

Rev. Dr. Linda Marie Nelson and Rev. Dr. Nancy Ash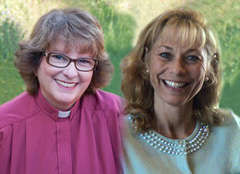 "Consider This…" is a show on The Art of Living Well Network @Blogtalkradio.com since 2010

Join us...
Call-in @ 805-292-0349

Mondays, Live! 6pm EST
5pm Mountain, 4pm Central, 3pm Pacific; Shows ARCHIVED "On Demand" Listen any time. Relax and Re-calibrate to higher vibrations in my guided meditation with beautiful music. Meet Linda Marie, my friend in Nashville…and Me in New Mexico (Right)

Consider This...with Linda Marie & Nancy An integral "360" spiritual, non-religious talk-show to open hearts in dialogue for a world of ONEness. Join us in heartfelt, thought-provoking conversations of sacred activism with world-renowned luminaries, authors and teachers. Enjoy learning meditation methods...and more.

---
"Doing a 360"
is a new life-metaphor; discover the deep, heroic meaning of this phrase coined through me with Divine Inspiration in 2006.
We're all part of a great nexus in history, an exciting time of possibility. As beautiful, unique and powerful spiritual beings we're experiencing an intense awakening. Each in our own inimitable way, in our own divine timing. This process is part of Spiritual Evolution. Yes, as a human species we're evolving our Soul, as well. Some have termed this critical time a "tipping point." Whatever we choose to call this beginning shift, this birth, know that it's a revolution sweeping the globe as we awaken to a new Earth of uplifted consciousness -- to Oneness. You are NOT alone.

You've entered a sacred spin zone: 360 is a circular healing journey featuring meditation methods to assist in turning your life around -- totally. Where are you going on this spherical trip? To a new way of being -- clear in your path or destiny. Where you know with certainty wisdom that you're empowered -- in every moment -- as a divine being with great gifts for the world. It's an honor to assist your heroic journey.

I've "walked this talk".. sat on the cushion and stood on my head for 35 years. I've faced my shadow-side creating choices for the good of all by applying Love in The Greatest Degree. I've felt great heart-break in life. From this dark night of the Soul I've emerged with resolve, as a heroine empowered from the hero's journey. From darkness comes light and passionate bliss. My daily practice (rooted in Dzogchen) is consciously allowing Soul to "drive the bus." I listen deep to a heart-of-hearts. I "Did a 360" and completely re-calibrated my life. It's my destiny to share, teach and coach what I'm passionate about. So, quite frankly, as I say in my book: If I can do it... you can, too.

Explore various meditation methods...

Before you browse further...become aware of this moment. Yes, be aware of your breath, the flow of it in this moment, now. Right here. Pause...and consciously breathe. Yes, that's it...breathe slowly and completely. Breathe deliberately. Be aware of everything about your breath............ Relax...release any tension in your body. Breathe smoothly...slowly...and completely. Soften your breath. Feel it sweet and soft. That's it...relax a bit more. When you're ready, read on...

HERE TO HELP YOU (Read this Author's Bio) Dedicated to a life of service uplifting humanity for 35 years teaching heroic spiritual development through powerful body-mind meditation methods to thousands from all walks of life, I'll answer your prayer requests, questions and comments as soon as possible.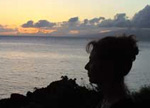 So, consider this...
Do you know the purpose for YOUR life here on Earth?
Do you know the secrets of ancient Wisdom Traditions?
Do you know what it means to "follow your bliss" and serve others?
Are you CONSCIOUSLY creating life from SOUL'S PURPOSE?

360 Healing Meditation Methods will help you learn

A "360" Spiritual Stress Management Matrix

Effective Sacred Strategies for Powerful Transformation

Life-Changing Meditation Methods & Meditation Instructions
Cutting-edge Info ~ Helpful Tips and Tools
SPIRITUAL Stress Management Techniques

360 Yoga, Types of Meditation Methods, Meditation Tips, Breathing/Relaxation

How To Consciously Heal YOUR Life
Help is also in 232 pages of DOING A 360: Turning Your Life Around to Follow Soul's Purpose Life-changing!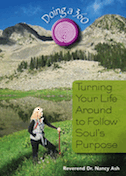 Doing a 360

So, again dear reader: Welcome! These are challenging times for many of us. Seeking ways to reduce and manage stress-levels is smart. As you awaken to sacred living you'll need to be balanced, healthy, strong and courageous. This meditation methods site is designed to help in all-encompassing ways...360-degrees.

Give yourself a gift today: Browse like a kid in a candy store. Have fun. Click to read some of my book -- complimentary. Enjoy articles… listen to my free radio show. Save this site in your favorites. See what links you're drawn to. I believe you found this deliberately (even if not consciously) from Soul's choice. Along with various meditation methods there are other stress relief techniques to discover at Doing a 360. I created this sacred space as an extension of my life-work: To raise consciousness and uplift humanity through heroic sacred activism -- one Soul at-a-time.

Thank you for visiting. When returning on another journey I'll have more life-changing treasures to find. This healing meditation methods site is updated often. Explore site-maps, my nonfiction books & radio shows, articles, UPCOMING free online mini-classes/videos: yoga, breathing techniques, relaxation and various meditation methods, instructions and tips; beautiful photographs and quality links...portals to enlightenment.

If you need help NOW As a trans-denominational minister since 1985, I offer FREE prayer requests, Your name goes on the list. I mention (first names) requests on air -- tune in!

Best with Blessings, May all be splendid for you and your family. Thanks for visiting this 360 Healing Meditations Methods site today. As I close every radio show: I Love You. Thank you.

Reverend Dr. Nancy Ash
Doing a 360...helping to change the world since 1977


FYI: What does "Doing a 360" really mean?

Heartfelt Thanks to You for supporting my ministry.


Spiritual Stress Management Matrix: 360 Blueprint for Mind Body Soul Spirit
New Awesome Poems - Soul Poems in a book, Garland of Grace - Spiritual Poems and Inspirational Poems
NEW Spiritual Stress Management Matrix for the 21st Century; Healing Vision: "Doing a 360" Turning Your Life Around to Follow Soul's Purpose
Top Online University - PhD & Master Interspiritual Programs at Metropolitan University
Welcome! to top online university faculty at Metropolitan University (graduate courses online)
FREE Web Radio Show "Consider This ..." Spiritual, Talk-Show - Free Online Meditation
Offers Daily 360 Healing Prayers Blessings & Meditation Methods to Awaken Soul
Free, Online Midlife Coaching 360 Spiritual Healing Methods To Awaken Soul
Awaken to Soul's Purpose - Stress Management Counseling for The 21st Century
Directory of Oneness welcome! to our worldwide organization, Humanitysteam.org
Spiritual Stress Management Articles from The ADL News (Alliance of Divine Love)
360 Hatha Yoga Poses SiteMap - Your Portal to Soul Spirit -Articles-Photos-Inspiration
Your Portal to Spiritual Stress Reduction Activity - Rev Nancy Ash
Stretch & Strengthen Your Mind: Brain Exercise - Meditation Methods - the Ultimate Portal to Wellness
"Doing a 360" Types of Meditation: 21st Century Divine Matrix
Tibetan Buddhism Meditation - Photos - Prayer as Homage to Khenchen Palden
The Alpha State Meditation 360 Methods to Awaken Soul
Offers Unique Sphere Meditation Visualization: Expand Consciousness "Doing a 360"
I'll help you get started... Design a Meditation Room for Home/Apt
Unique Pictures of Meditation - Inspiring from Rev. Nancy's Collection
Learn Deep Breathing Exercises from Yogini Rev. Nancy Ash, Spiritual Stress Management for the 21st Century
Basic Beliefs of Buddhism - Rev. Dr. Nancy Ash, Nyingma Lineage Tibetan Buddhism
Welcome! One of the best wedding officiants Albuquerque NM is Rev Dr Nancy Ash, interspiritual minister since 1985
A blessed union of Souls ADL International Ministry, The Alliance of Divine Love
Alliance of Divine Love Welcomes YOU, an Awakening Soul. You are being called...
2012 Alliance of Divine Love "The ADL" Interfaith Ministry
ADL Federally-recognized Ministry since '70s - Welcome!..Conference Photos & Inspiration
Yoga Albuquerque (30+year veteran teacher) Nancy Ash, E-RYT500, yoga as therapy, Founder of 360 YOGA
Build a Labyrinth Yourself! Photos-Tips-Inspiration
Walking Meditation Techniques LABYRINTH WALKS "Doing a 360" Tips & Photos
My Spiritual Gift of Healing to You: Online Healing Prayer Request from Rev. Ash
Keep up-to-date to healing meditation methods & spiritual stress management strategies in the Doing a 360° Web-site. Subscribe here. "Do a 360°" and <strong>change your life--completely!</strong>
Spiritual Stress Management Links: Sacred Spherical Strategies for Optimal Living; Follow Your Bliss "Doing a 360" with Rev. Dr. Nancy Ash